Roni Nuttunen is for sure the true legend of table hockey. Being 2 times World Champion in 2007 and 2009, Roni was the main favorite of every biggest tournament of that epoch. Last years he didn't show up at any international tournament, but now we suddenly can see his name in the list of participants in Turku Open. What was the reason for Roni to comeback to the World Tour after 6 years of break?
Roni, your registration for Turku Open was a bit surprise for many people. Why did you decide to participate?
Well, in order to answer this I will have to go to the last years I still played. Back then my inspiration to get better and figure out new stuff faded everyday. It seemed all the new stuff was (is) hard to get working and from the competition standpoint I was getting tired that the style and the techniques were beaten by the routine and the simple game style. I am equal to blame.
Also, I wanted to focus more on my work career and spent the year in Germany and in Japan. Now my work is back in Turku and I have felt the inspiration from the past.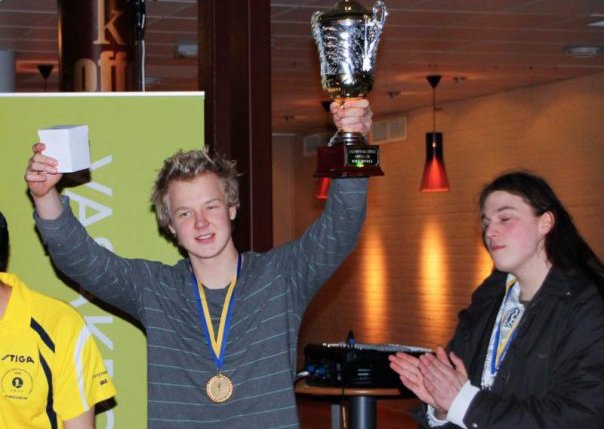 What are your goals for this tournament?
Main goal for all the table hockey stuff for me, as always, is to have fun and spend time with friends. Of course I try to win every tournament I participate.
Are you following table hockey news during last years? Maybe you watched some videos from the tournaments?
Some, mostly World Championships. Only video I've really watched is Maxim and Edgars playing WCh finals, which Edgars won. Interesting series, either one could have won that.
Have you noticed any changes in game style of best players?
I have watched too little international games to tell my opinion about the changes. One thing is for sure, back in the 90s there were speed and less centermoves, 2000-2010 was some kind of mix of playing centermoves and onetimers and after 2011 I believe it might be more centermove focused than never. I still prefer myself to play this «mixed» style.
You've played in a Finnish ranking tournament in the end of March and lost in ¼ to Juho Rautio after winning final group. What's happened there?
Yes, we had this nice trip to Finnish city named Varkaus. I was really eagered to see Finland's current level of table hockey. Juho played really well and finished his centermoves with an amazing percentage. I saw, even though I have played relatively much during my break, that I had forget some basic rules and habits when attacking. I've made the adjustments now, haha.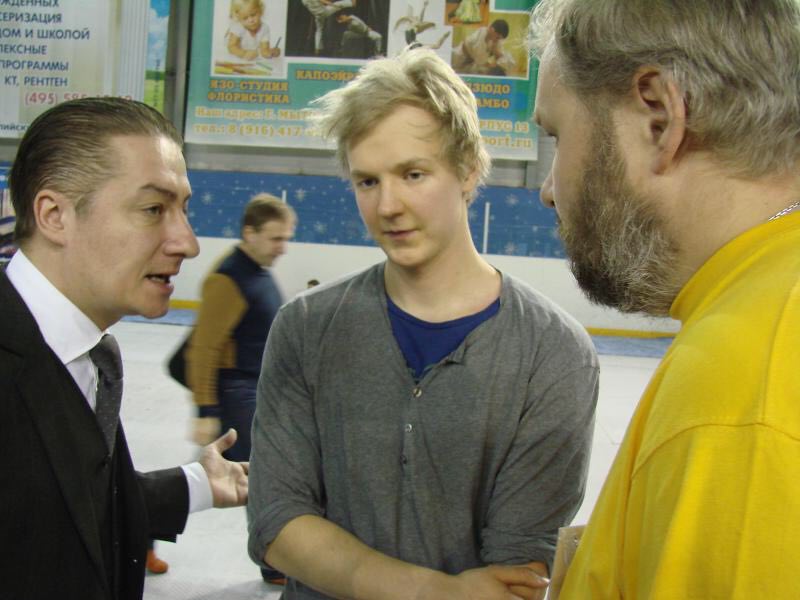 Let's talk about some larger adjustments in your life. According to your facebook account you are married men now, congrats!
Thank you very much.
Do you feel any changes in your life being in a new status?
No changes in our lives, I've lived with my wife Sara since 2009 so it was totally the time for the wedding. We started dating when I had my last gold in WCh. She's been with me abroad and now we are living in our house, nearby Turku.
Tell us more about your work please.
As I mentioned above, I've worked one year in Germany and Japan. I am managing different projects inside the cruise vessels. The company I work is the subcontractor for the shipyards and we specialize in interior spaces, for example high-end spas, restaurants, pool areas and so on. It doesn't get boring to be involved in building one of the most complex product in the world.
Luckily, we have a huge shipyard also in Turku with a long order book so I don't need to travel that much anymore. Working abroad was fun and I would not change a thing but it's also hard to maintain your life back home with friends and hobbies.
Let's back now to your table hockey career. Do you feel yourself as the best player in history?
I consider myself as one of the best players in history.
What was the most important victory for you?
Either the team finals in WCh-05 or the individual WCh-07. There was something special in the air during WCh-05, where Kristian Iso-Tryykäri played amazing series against the Sweden. All the others in our team stayed somewhere in + — 0.
First individual gold medal is of course also special and it's hard to find words for describing it.
And the most hurtful lost?
Most probably Oleg Dmitrichenko 2011. Home town tournament, and my dad watching the first time big tournament live. In the other hand, after that tournament I realized the feelings I described in the question one. I felt I was playing only for the win and did not enjoy 100%. In order to win, you have to have the spark and hunger.
Who was the hardest opponent for you during your career?
Oleg! I had the feeling that Oleg's gamestyle was created to destroy me. That worked. Respect also for Titov for that. Sad to hear that Oleg did not find any more motivation after the win in Turku 2011. Also, I've never had an easy series with Hans.
WCh-05 in Riga. You say that team gold was probably the most important victory for you. Do you think you could also win the open category already there, or Hans was really better than you that time?
I played with a great passion like every young kid who get's near the top seed for the first time in WCh. Could have, would have… Hans was better and if you watch the winning goal in game 6 where Hans makes his signature move from the left wing. That goal just resembled his higher level of mental toughness in that series. Strange thing was that I might have had the best centermoves during my whole career in that time.
That's interesting. Let's move now to WCh 2009. What happened there with the Finnish team? Having probably the strongest team you lost to all your main opponents and took only 5th place in team category in Budapest…
Hmm. Tough one. I guess we just did not enough firepower… If you count me and Ahti out, we did not have any more top-20 world ranking player in our team. I try to remember that Ahti played good but I could have played better. In that tournament we should have played both at extreme high level in order to win.
Did you ever coach someone to play table hockey?
I don't coach but I play with Kevin Eriksson and try to give tips to him. Back when I competed I would never have told the tips to other players. I try to give him tips how not to reveal his attempts and ideas. So, more about mental game, not the style of playing because Kevin already has Lindahl kind of touch for the game which is very cool and also competitive!
Last year I played some with Antti Vuononsola. I really liked him and also his game. He sometimes lost 10 games in row but then played one series that I had no chance at all. Antti was somebody with huge spark.
What would you recommend to those who want the development of table hockey in the world?
Keep on the good work with the kids table hockey clubs. Remember if you have small town and less players, keep the tournaments for newcomers and real players separated. Only one in hundred comes back after getting 0-10 ass kicked.
Would you like to open your own table hockey club for kids?
Yes, I am planning myself that next season I will have my own club in Kaarina for the kids to play once a week. I plan to go to the local schools to do some promo. When you have enough kids and participants it's easier with sponsor etc. In Finland we have a lots of learning to do compared to Latvia and Russia.
So would you like if table hockey becomes a true sport with sponsors, big prize money etc?
I would like the fact that money, in any sport, would give more publicity and players. Also, if I had not got any money out of it, I wouldn't have been in that level when I was an underage player. I would have to work during the summers back then and when I got some price money, mostly from Moscow, i was able to focus on the game more at summer time.
Would big prize money be a motivation for you to make a real come back?
To answer the question, I am up to «true sport» status but that doesn't bring me any more motivation. Sometimes, even during the past two weeks, I played table hockey alone. It's like playing playstation after the work — get's you focused and gives a break from the normal work life.
Can you imagine any other motivation for you to come back?
Yes. I remember Hans telling the story from WCh-05 finals that before my spjass I winked to some girl in audience. I don't recall that, haha! Maybe that tells something about the needed spark and playfullnes.
In addition, it's all about the community and the relationships. I have the tendency to be 100 % in or out and that's why I want to also apology for not keeping contact to for my long time table hockey friends, like you Yanis, Edgars, Atis, Hans, and many more players worldwide.
Also, we've been reconnecting with Janne Ollila, with whom I played the most table hockey games in my life. Next years Turku Open I will have a big role in the organizing the tournament and already now I will tell you that it will be an epic tournament.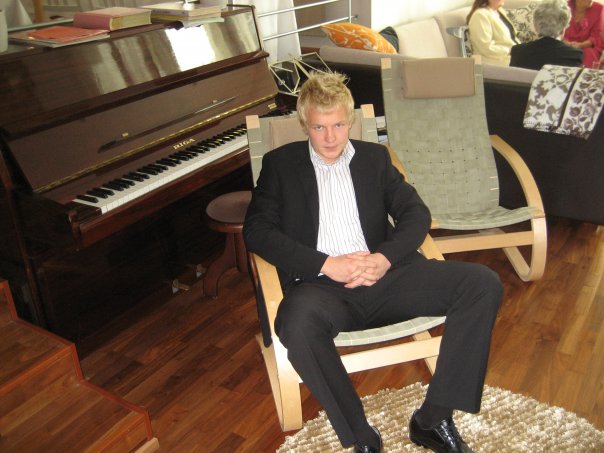 Cool! What would you recommend to change in World Tour?
I would suggest that next season there would be more 200 point tournaments, for example Tallinn and Turku now that there are more high class and organized tournaments we should not limit the highest point tournaments. We should aim more for the Formula 1 style of season.
Do you plan to participate in some more tournament during this or next season?
Yes. Big tournaments outside of Finland I am not sure. It could be fun only playing in Finland before Minsk. Let's see.
Wait, you say Minsk? Do you plan to participate in WCh next season?
That is the dream.
Perfect! So it would be great to see you in Minks after 10 years of our final in Budapest. Thank you for an interesting conversation!
Thanks!
Upd: A few days after this interview Roni asked ITHF for a wild-card to the upcoming European Championship in Eskilstuna. And of course it was immediately accepted.
Welcome back, champ!
Photos: StigaHockey.spb.ru, board-hockey.ru, Facebook
Подписывайся на канал «Палача» в Telegram